Webster's Vocabulary Skill Builder
---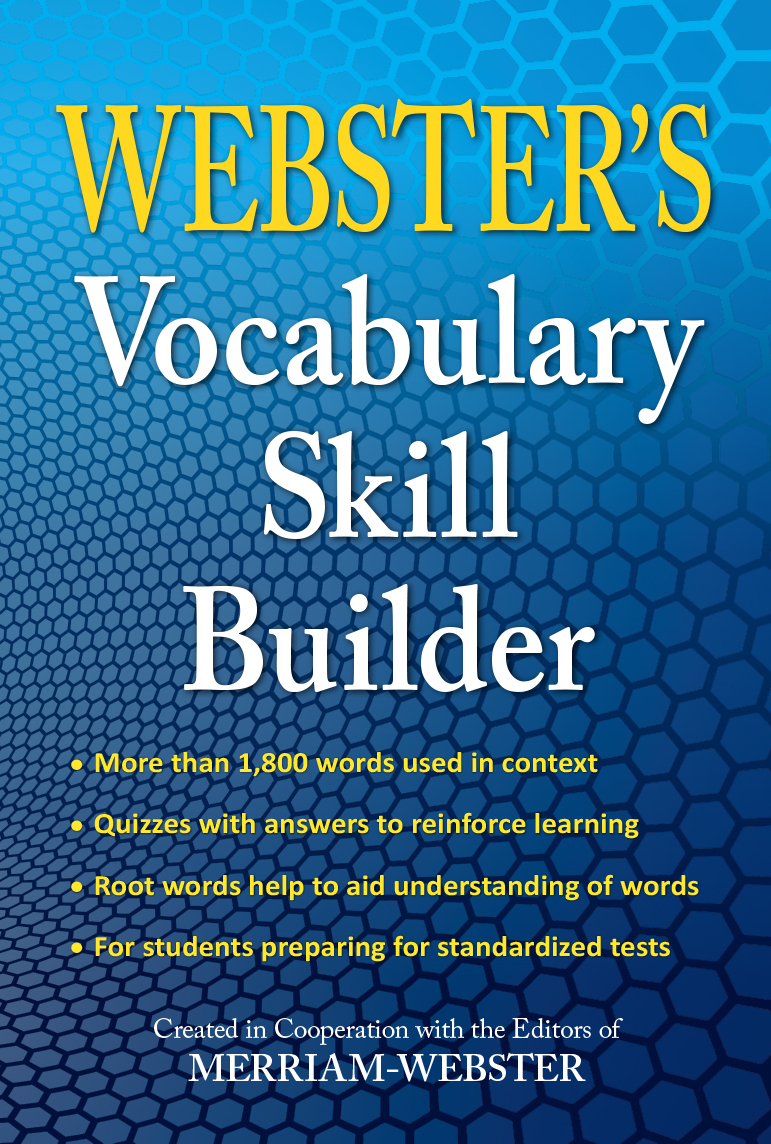 Created in Cooperation with the Editors of Merriam-Webster
Suggested Retail: $4.99
ISBN: 978-1-59695-173-0
Format: Trade Paperback
Trim Size: 5 1/8 x 7 5/8
Pages: 336
Illustrations: N/A
Available: Yes
Carton count: 24
Description
Express Yourself with Flair
Learn new words using our unique approach to building vocabulary skills. Greek and Latin word roots are the basis of thousands of English words we use today. Each word root is described with several examples of English words derived from it. The English words are defined and used in example sentences. Fun and challenging quizzes which appear throughout test memory and comprehension.
Features of this Book
More than 1,800 words are introduced in 14 units
Definitions, pronunciations and examples of words used in context make you comfortable using new words
Quizzes reinforce what has been learned. Answers are at the back of the book
Knowledge of word roots helps in understanding of new words when they are encountered
About the Editors
ABOUT THE EDITORS OF MERRIAM-WEBSTER The editors of Merriam-Webster have been creating dictionaries and other language reference works to the highest standards of quality and reliability since 1847.